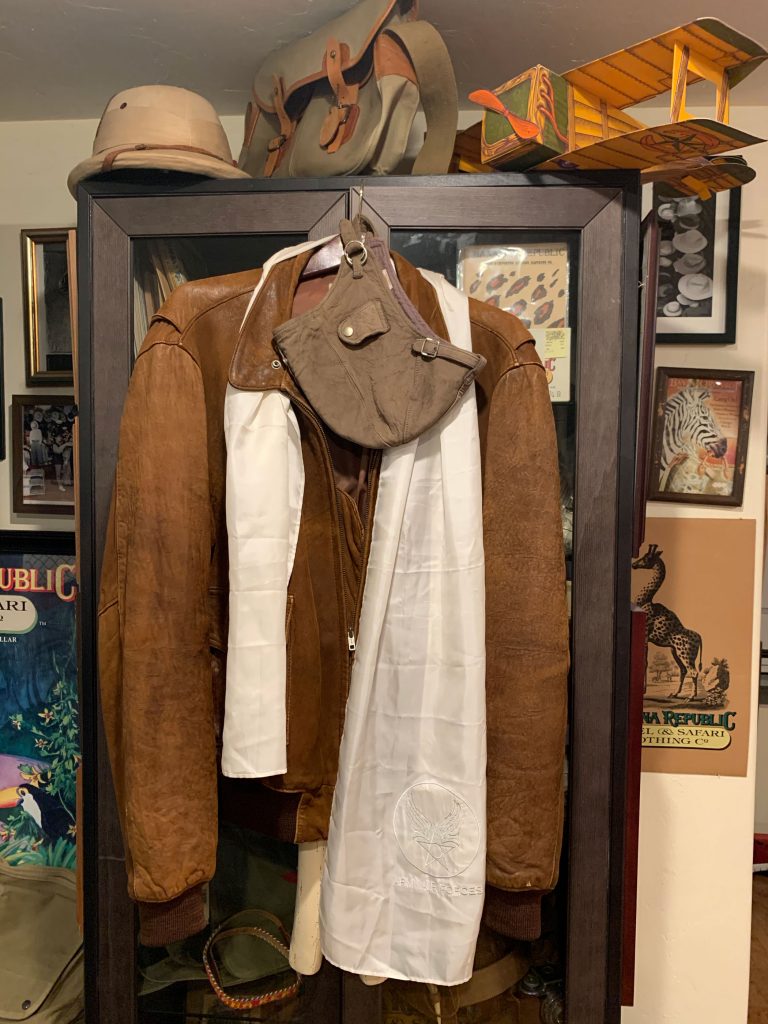 White Aviator's Scarf
This is truly one of the ICONIC pieces from Banana Republic. Stylish and fun, it instantly transports you back to the era of the WWI Flying Ace.
By far the most common of the three Aviator's is the white Army Air Forces scarf. White silk, measuring 13 inches across and nearly two yards long it was the perfect $24 accessory to go with your expensive leather Flight Jacket. Pick up a Goatskin Flight Helmet to go along with it!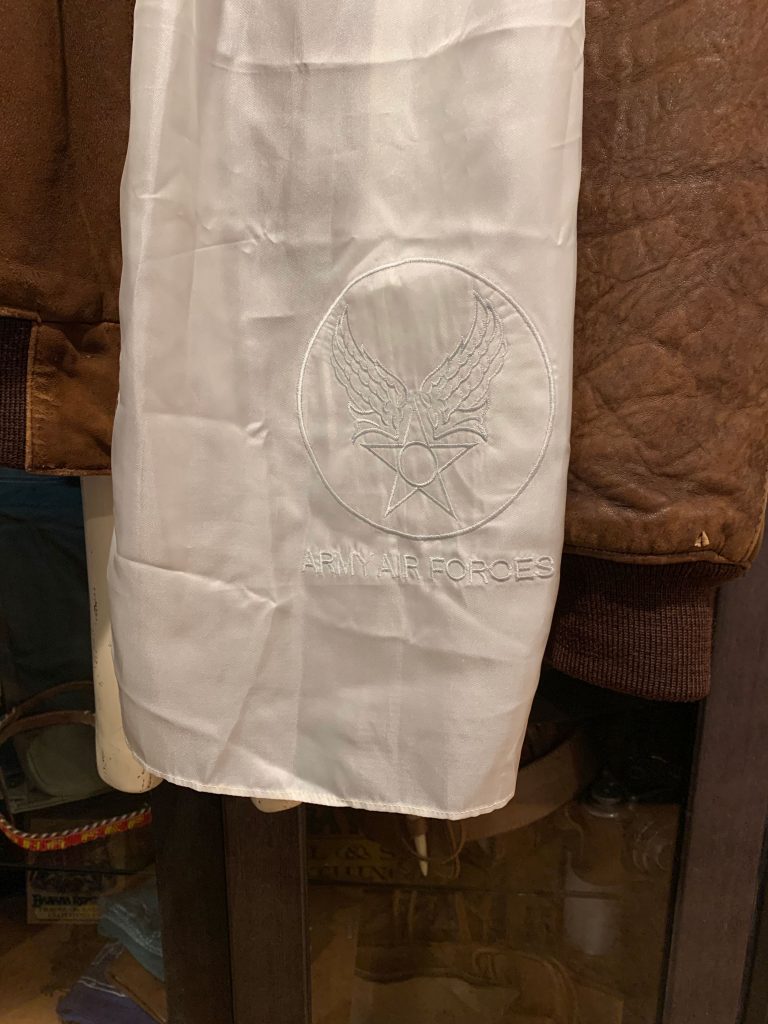 Royal Blue or Khaki Aviator's Scarves
A Royal Blue version of the Army Air Forces scarf was only offered in the Christmas 1984 catalog, so it's quite rare. A khkai version is also mentioned in the Spring 1985 catalog.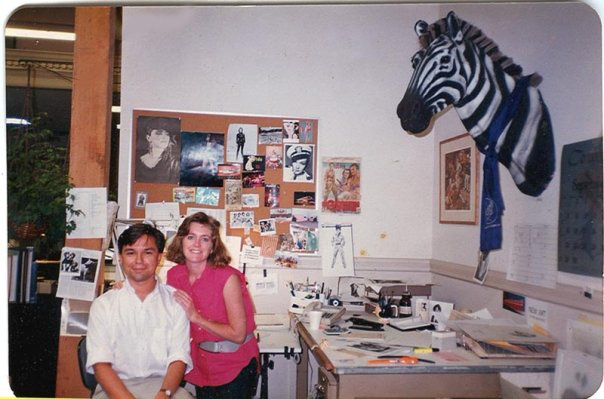 Khaki RAF Navigator Scarf
Sold only for a limited time, this Khaki scarf with white embroidery bears the insignia of the Royal Air Force.
1989-90 Safari and Travel Tag Scarf
I don't usually cover items from the post-Ziegler safari era, but I thought this was interesting. A white Aviator Scarf that says "Banana Republic" instead of "Army Air Forces". The text style is the official style of the company in the first rebrand in 1989 and it has the Safari & Travel tag. The insignia is not as attractive in my opinion.