From Fall/Holiday 1986, an Indian made, striped, collared shirt distinguished by an extra panel in the armpits of its full sleeves for freedom of movement.
"As sophisticated as the nightclubs of El Barrio Norte, this shirt embodies the debonair spirit of Buenos Aires. And when the sun comes up, it will still be as fresh as the good air for which South America's most cosmopolitan city is named. Made from lustrous, long fiber Indian milled cotton, the seams are double-turned and handsewn, investing it with an inside as tidy as the outside and a life expectancy longer than any South American regime."
eBay photos of the Navy version from October 2020.
Teal version from Poshmark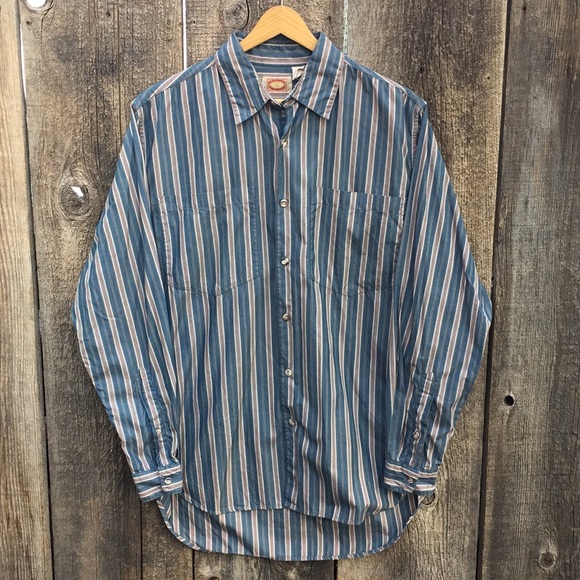 From eBay, a "Stone" version
Green version. via Ebay