The Odyssey Shirt is distinguished by the facing seams on the front and the pencil slot on its pocket. No epaulettes.
From the Fall 1988 Catalogue: "Sturdy cotton canvas has been the sailmaker's choice since at least the Homeric days. It's also our choice for this classic shirt. We've sandwashed it (using the tiny grains left over after stonewashing) to make it softer and suppler, yet no less sturdy; stitched down facings to give it a trim, neat appearance; and added a handy pencil slot to one pocket. Then we used rich dyes for deep long-lasting gues (including one inspired by Homer's wine-dark sea.) A shirt to take you from Troy to Ithaca and beyond; equally appropriate for moonlight sails, lotus-eating, and romantic homecomings."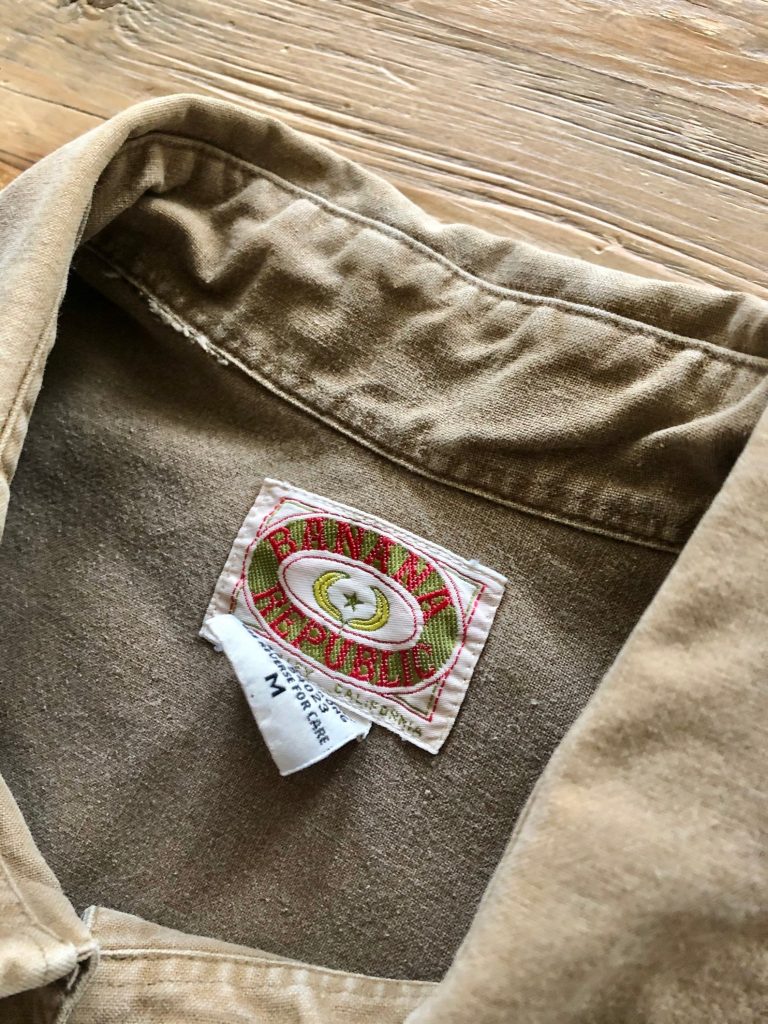 This light blue version is not listed in the Fall 88 catalogue. It could have been store only or come after the catalogue ended.