I was given these two colored pencil illustrations from the catalogs drawn by artist Nick Backes that show the marvelous detail and large size (7″x10″ and 6″x14″). Thanks for the donation from Mike Madrid! These are both from the Summer 1985 catalogue.
From Holiday 1985, these incredible colored pencil illustrations of the Kashmir Sweater by Nick Backes.
This incredibly delicate and detailed painting of the 1984 Aran Sweater is by artist Ellery Knight who did many of the black and white pencil drawings of product in the 1984-1985 era. His drawing of the Ventilated shirt os on the same page as the Aran Sweater, by the way.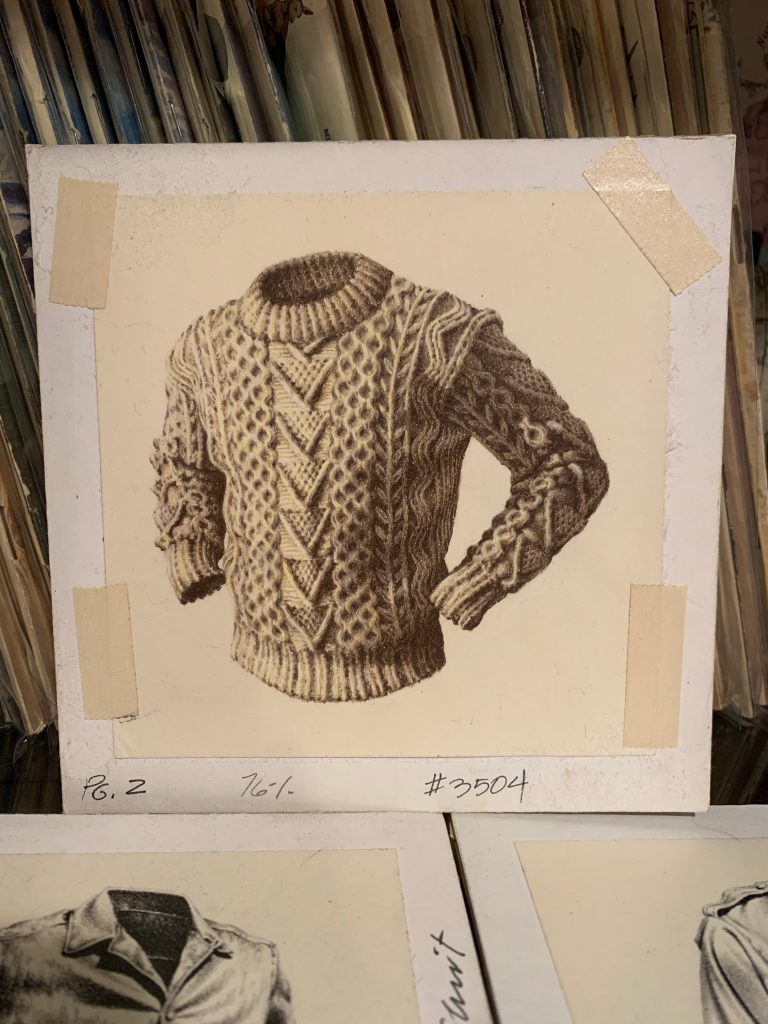 There were many different illustrations of the famous Bombay Shirt, this was Ellery Knight's version for the Fall 1984 Catalogue.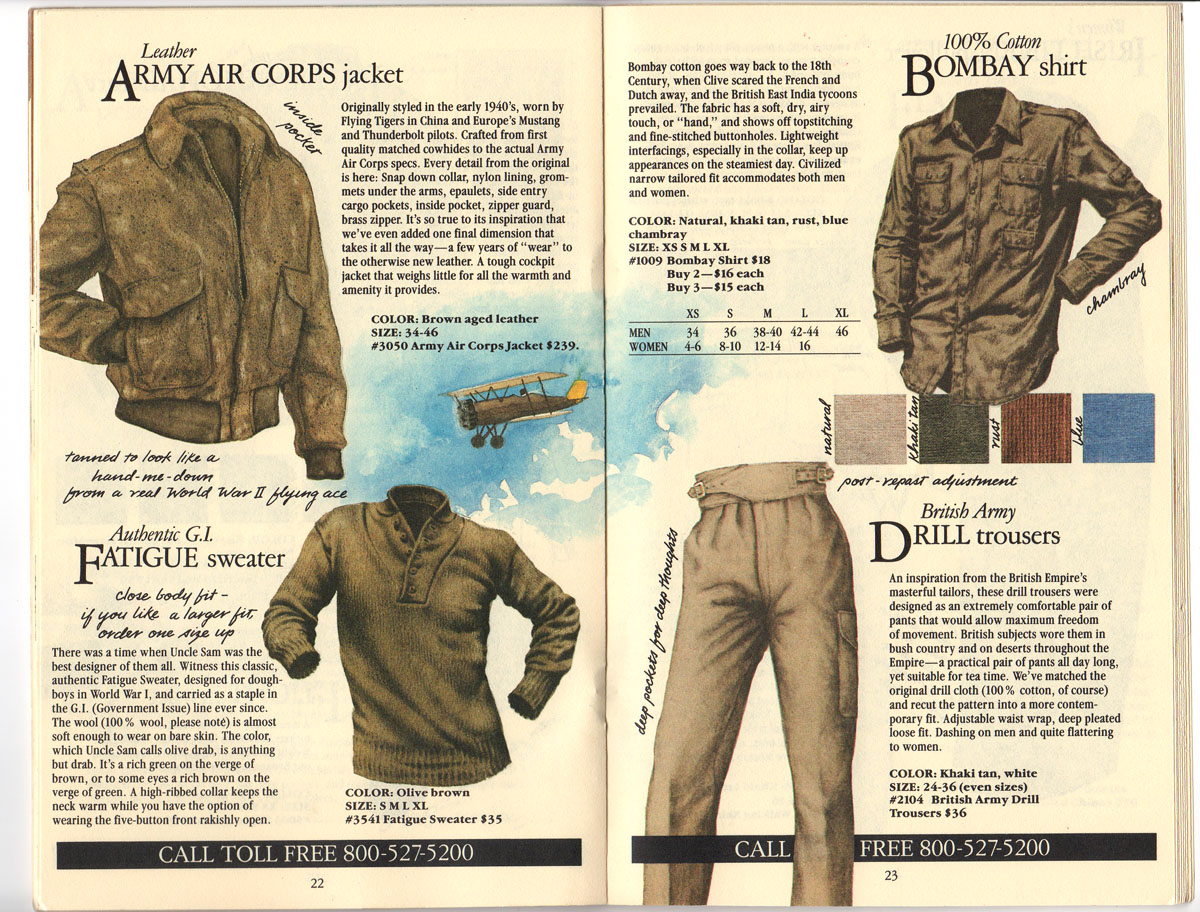 This artwork is originally labled Platonic Shirt, then crossed out to say International Shirt, but they were right the first time. This is Ellery Knight's Fall 1984 Platonic Shirt.
This drawing does not seem to have been used in the catalogue. It appears to be a Safari Shirt, and looks like they went with a different version in the Fall 1984 Catalogue.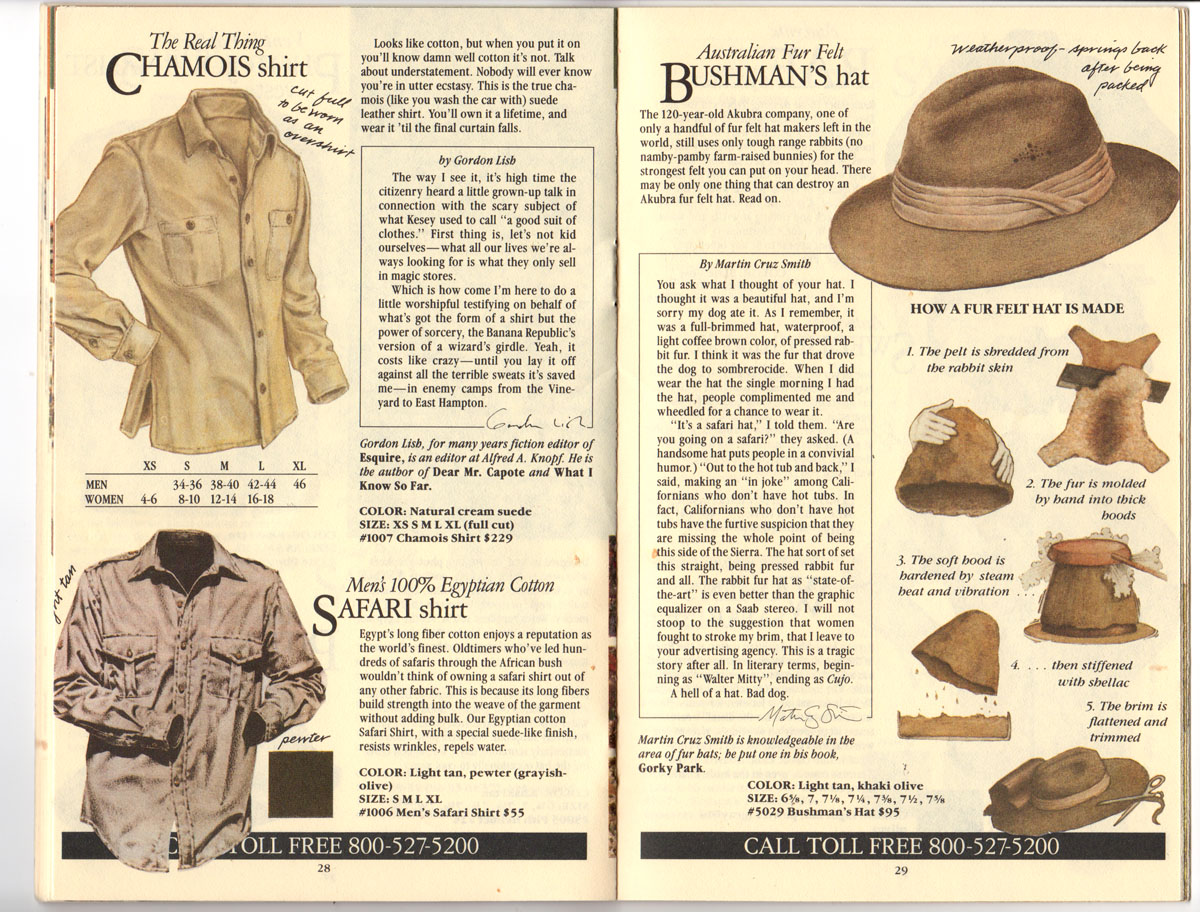 The illustrations below are of products not featured in the catalogs. According to Mike Madrid, these are surplus items that were prepared for a planned surplus mailer or surplus spread that was abandoned.