Linea Viaggio Legal-Sized Tote Bag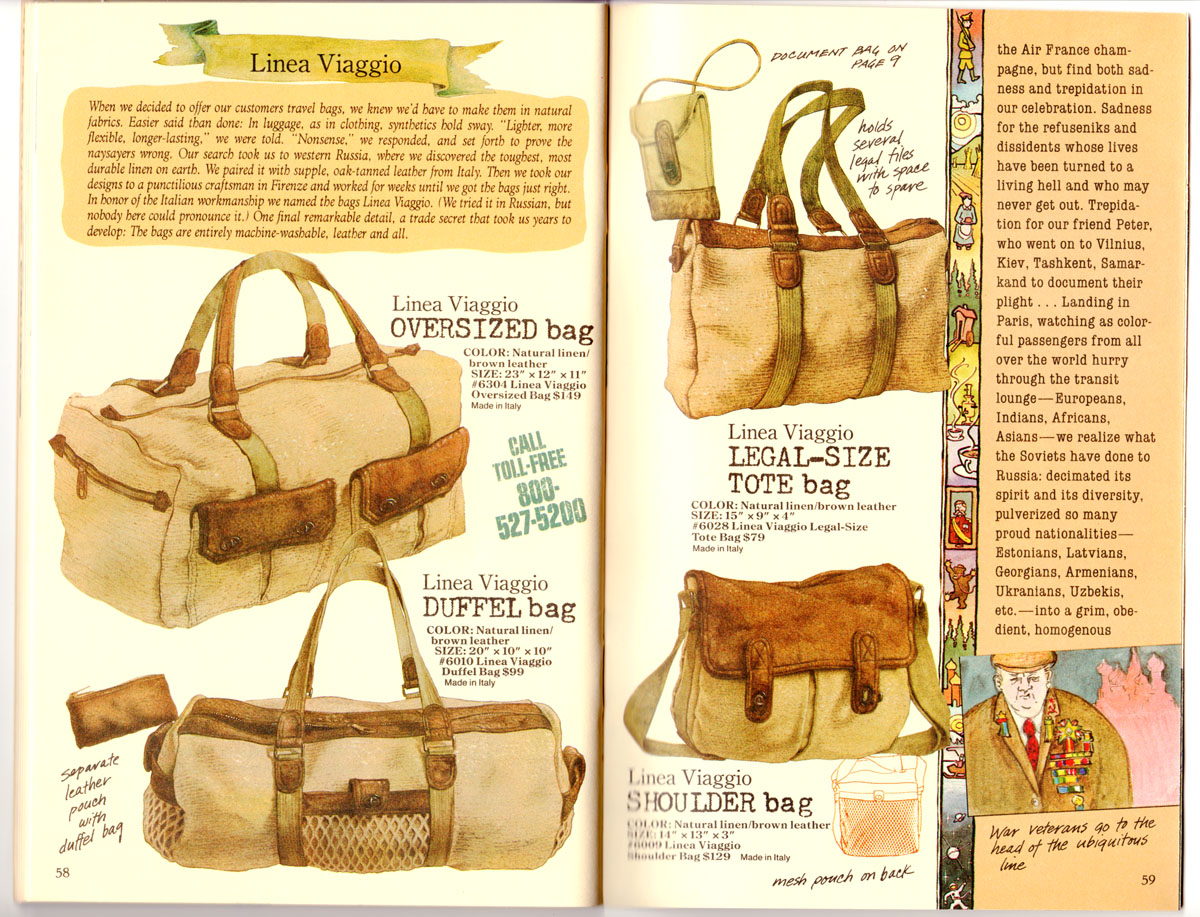 The Linea Viaggio line was offered from Spring 1985 through Spring 1986. The Legal-Sized Tote Bag was only offered in the Spring 1986 catalogue.
Abridged from the catalog: "Traveling with natural fabrics is as dear to our hearts as the lure of the open road. As the premier travel clothing business in the nation, we have certain standards to uphold. Up til now, we've been able to offer very few travel bags. The reason, to be frank, is that with bags-unlike clothing-synthetics seem to have had the edge (lighter, more flexible, more durable); but the idea of selling synthetic bags to our astute and demanding customers was about as appealing as wearing long polyester underwear in the jungle. Finally, we've assembled a combination of natural materials that puts synthetics to shame. We took our designs to a punctilious craftsman on a back street in Firenze and worked for weeks until we got the bags just right. In honor of the Italian workmanship, we named our new bags Linea Viaggio."
In the Wild Company biography Patricia Ziegler describes this design process of building samples out of paper and the pleasure she had working with the craftsman to get them just right.