The Summer 1981 Catalogue is entirely illustrated by Patrica Gwilliam and Mel Ziegler, with Patricia still using her maiden name. As with all catalogues prior to 1984 it's a duo-tone print of black and tan on natural paper stock.
The stock in these early catalogues is always changing yet feels really consistent. A company on the move, there is a small notice anticipating the upcoming opening of the San Francisco Store on Polk Street.
In addition to the Banana Republic logo shirts and gear there are "Wild & Revolutionary T-Shirts" in white with black silk screen printing of designs by Patricia.
The pages on Egyptian cotton have a small cartoon of the process to make the fabric and there's a safari portrait of the founders as well.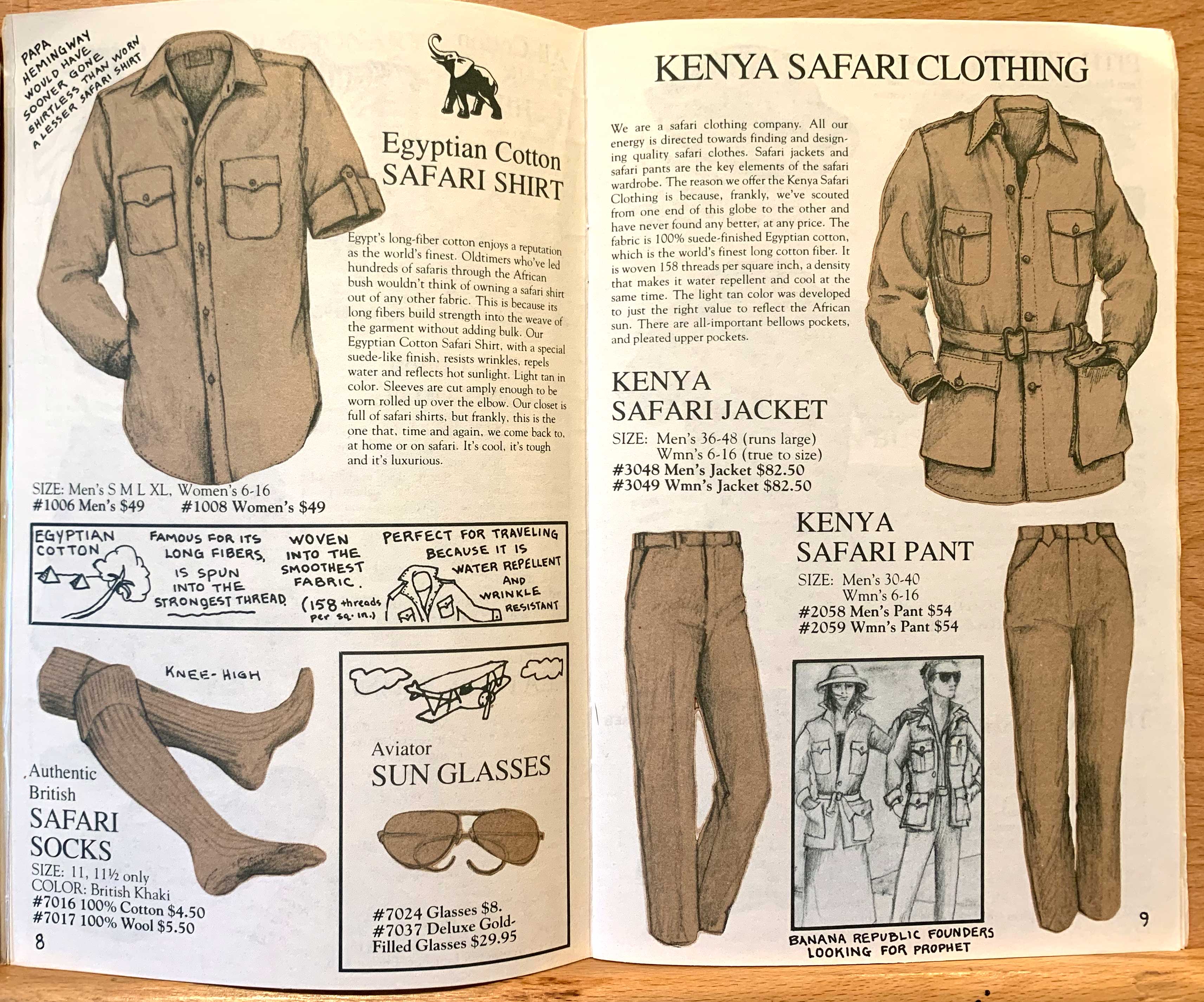 Laying the foundations for future glory, the catalogue introduces the Yukon Shirt, one of the longest lasting, most popular items in the company's history. They dyed the shirts themselves, according to the "Wild Company" memoir in an attempt to get some color into their khaki tan empire. Similarly dyed t-shirts are promoted on the back cover.
Another time-tested design makes and appearance, the Bush Jumpsuit. The notation from the tiny clothing company assures "We ship promptly. Sherrie sees to it."